Level Up Your English Speaking Skills
Learn public speaking from top English trainers and become a confident and proficient speaker.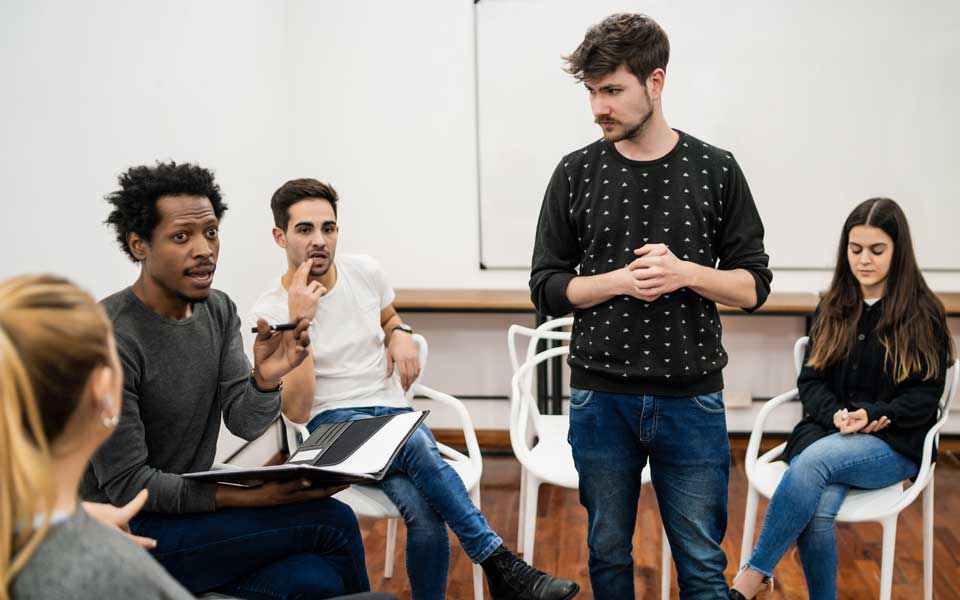 Spoken English & Public Speaking
Elevating public speaking skills is useful in both personal and professional areas of life.
Whether it's about discussing an idea with friends or giving a presentation in front of a team, having good communication skills is very important. However, many people lack this due to their fear of speaking in public. It can be overcome by learning ways to build confidence and mastering speaking skills.
Become A Active Speaker With Edge Academy
Edge Academy is among the best spoken English classes in Vadodara. We help people enhance their public speaking skills by helping them overcome speaking anxiety, accurately pronounce words, communicate confidently, and construct memorable speeches.
Our highly skilled coaches have extensive experience in helping students and professionals boost communication abilities in academic and professional areas through practice and constructive feedback.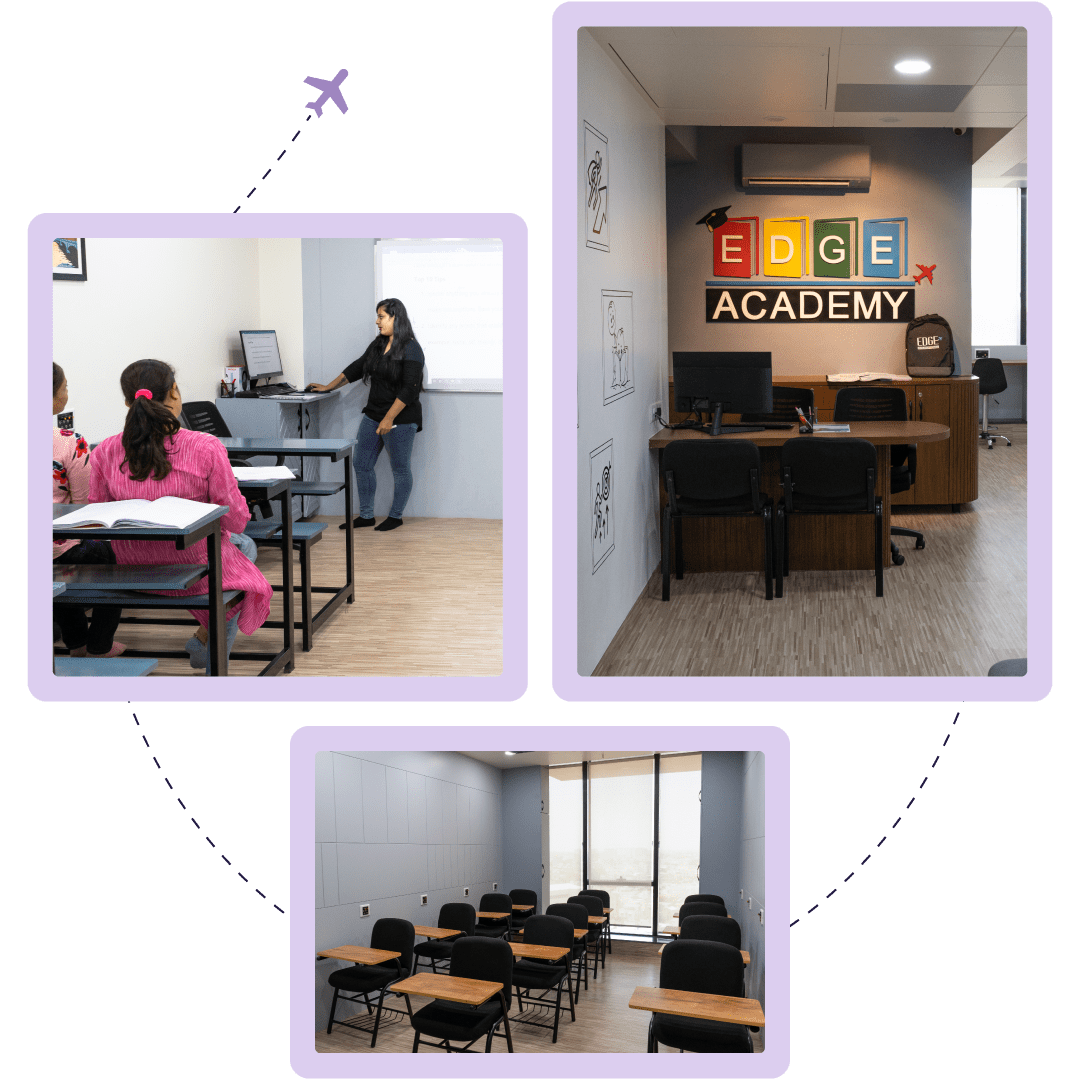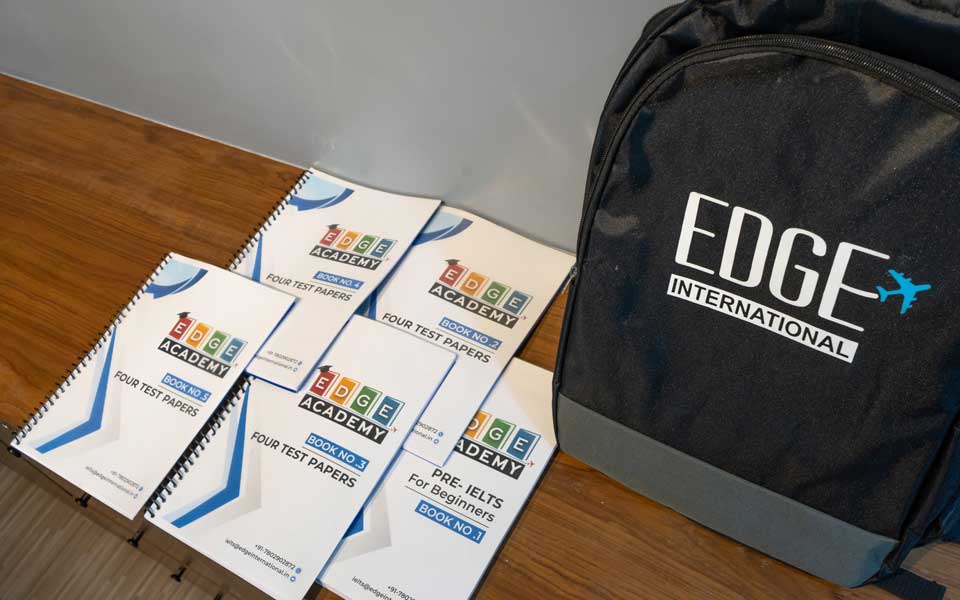 Reasons For Choosing
Edge Academy
Learn To Speak Fluent English With Edge Academy
Fill out the form and our experts will contact you.
Why Spoken English coaching With Edge International?
We enjoy a cherished relationship with our students.
My experienced is excellent..I would like to say edge international is best advisors best suggestion and not only for visa even after visa they care us and guide us thank you soo much edge international team..

Thank you for your support Edge international team. Rishi sir having very nice friendly staff. This team help me each and evey steps for my abroad study.

Academy at it's Best ⭐️. Faculty's teaching methods is really easy to take in and Zaara Ma'am is super interactive and give equal attention to each and every student.

i appreciate to them they are did my all prosess nicely I have to said to a big thanks to those all team members of edge international

Best services from top to bottom. I really appreciate for your loyalty, familiar environment, fast process and my experience was very good with all staff. Thank You So Much Rishi Sir and his team.

You're the best! Thank you from the bottom of my heart🙏🙏.specially thanks to Ritumam and Ankitamam🙌I really appreciate your hard work and such a great support

Since i start my process till that day to now never had any argue means all the staff is familiar They all gives good advice and supporting I enjoy to connect with them Keep work like this @edge international

Thank you for helping me to get admission in Adam University and that too free education!! I also started receiving my stypend every month!!! Now i can study and do not need to do part time job as well Thank you sir for making this possible in Poland..

Very nice friendly staff.They are always ready to help.fabulous choice for anyone who wants to go abroad.Highly recommended. Edge International consultancy.

My experience till date is so good. Uptill now I have seen that personal attention to each candidate is given and teaching is also good

Thank you very much for great service.🙏

I Highly recommend edge international. My all process was very smoothly. Specialy thanx to pari mam and deesha mam.

Wonderful experience with edge international. They guided me on every step and helped me to take correct decisions

Excellent service...Prompt... quick responses.... to inquires. Would 100% recommend. Many thanks to the entire team 😊

Hello Jay Thanki We're so grateful that you took the time to share your feedback with us. It's our pleasure to serve customers like you. Have a wonderful day