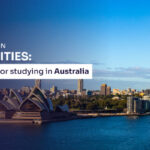 GTE Requirements In Universities: A Full Guide for Studying in Australia
November 8, 2023
Australia ranks on top in attracting a higher number of students across the world. The Australian education system is ranked as the 3rd best higher education system in the 2023 QS World University Rankings.
Quality lifestyle, affordable education and living, world-class universities, global recognition, diverse culture, incredible natural landscapes, and more such reasons convince international students to study in Australia.
Furthermore, the investment to study in Australia can reap significant career benefits and set your future up for success. So, the reasons why Australia is one of the most favored study-abroad destinations among Indians and international students are vast.
Below, let's explore the benefits of studying in Australia, affordable universities in Australia, the best courses in Australia, the best cities to study, career prospects, and everything you need to know about studying in Australia.
Top 10 Reasons To Study In Australia
1] High Ranked Universities
Australia is home to the world's leading universities renowned for offering a wide range of courses and internationally recognized degrees to international students.
Plus, there are many affordable universities in Australia that have low tuition fees yet provide the best quality of education. Australian universities are widely famous for their academic reputation, advanced research facilities, employment opportunities, and cutting-edge infrastructure.
According to the QS World Rankings 2024, nine Australian universities are within the top 100, and 6 of those universities are among the top 50 globally.
Here is a list of the top Australian universities that have made it to QS World Ranking 2024.
| Australian University Name | QS World University Ranking 2024 |
| --- | --- |
| The University of Melbourne | 14 |
| The University of Sydney | 19 |
| The University of New South Wales | 19 |
| Australian National University (ANU) | 34 |
| Monash University | 42 |
| The University of Queensland | 43 |
| The University of Western Australia | 72 |
| The University of Adelaide | 89 |
| University of Technology Sydney | 90 |
2] International Accredited Qualifications
The Australian government strictly maintains a high standard of education with a regulated system. Degrees awarded by Australian academic institutions hold great value and are highly recognized in every part of the world.
The degree programs offered by Australian universities have also received multiple accreditations from diverse national and international agencies, which is the reason why many Australian universities are on the list of top universities in various world rankings, such as the Times Higher Education and QS World University Rankings.
Higher education in Australia opens the doors to numerous opportunities and promises international students a brighter future full of career prospects.
3] Best Quality Life
Australian cities are highly ranked for offering excellent standards of living through the best transportation services, healthcare facilities, and educational systems. According to the World Happiness Index 2023, the country has also ranked 12th among the 146 countries.
Thus, it can be concluded that Australia is one of the safest and most peaceful countries in the world. Australian people make international students feel welcome and safe in the country.
Below are the 5 world's most livable cities in Australia:
Sydney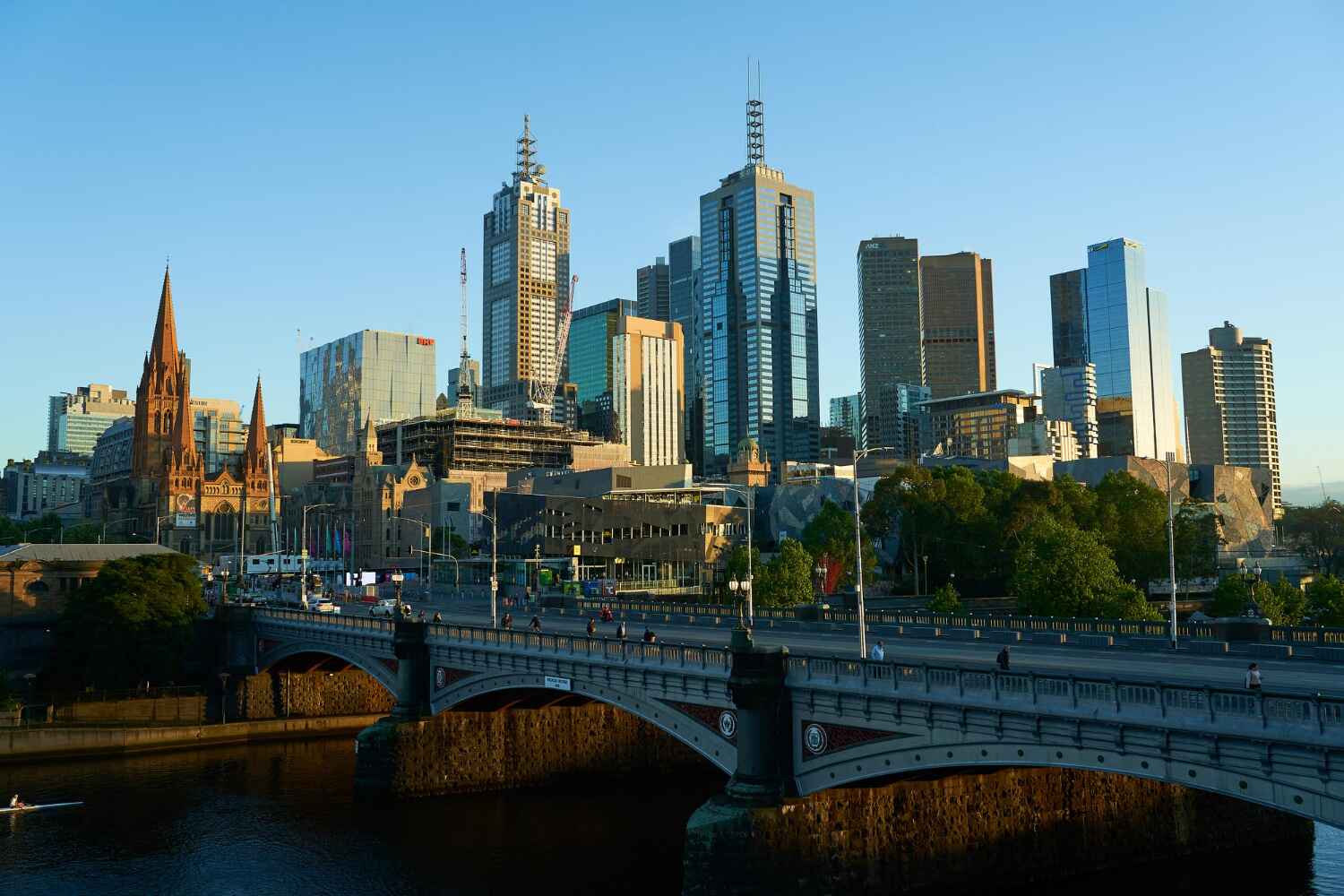 Melbourne
Perth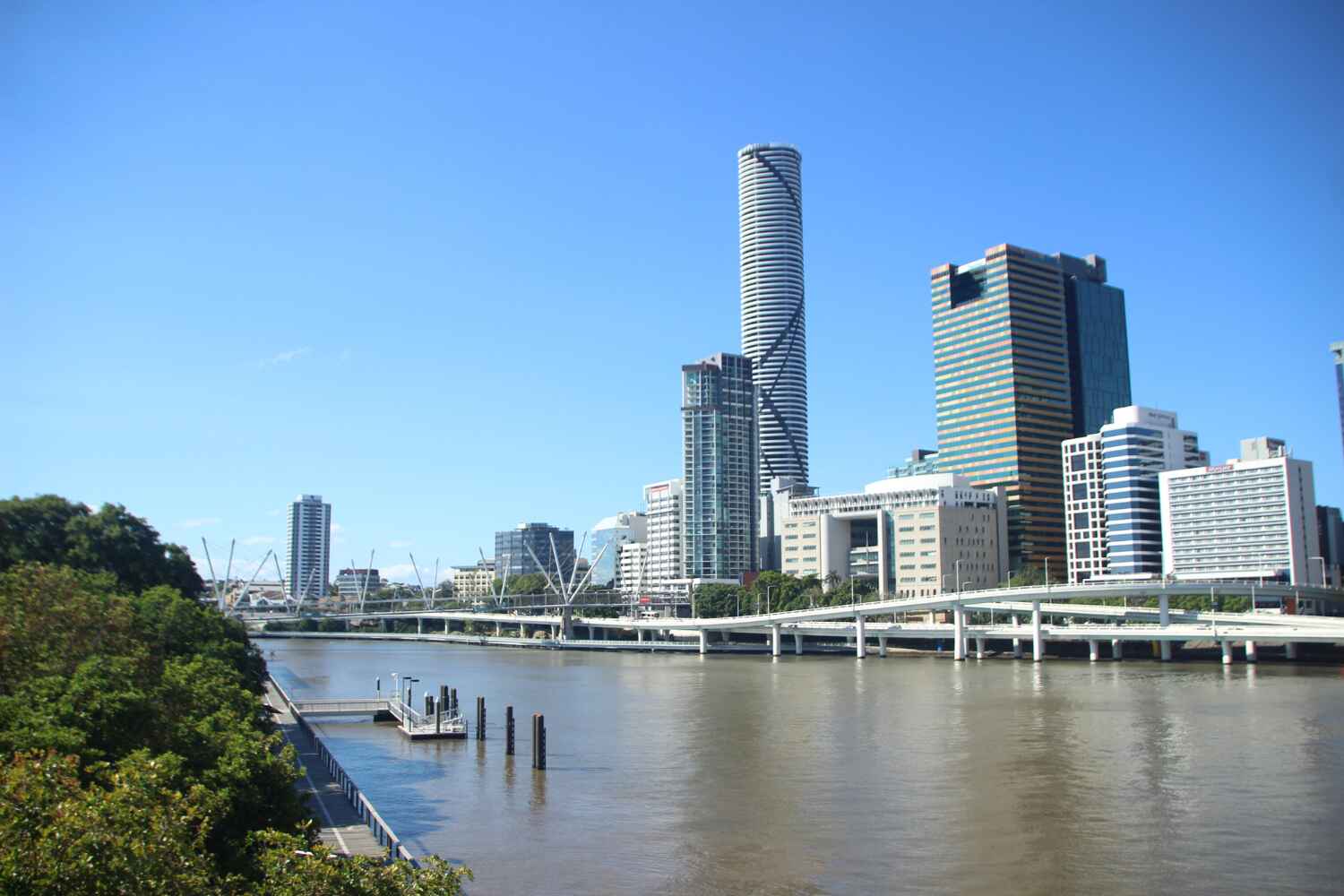 Brisbane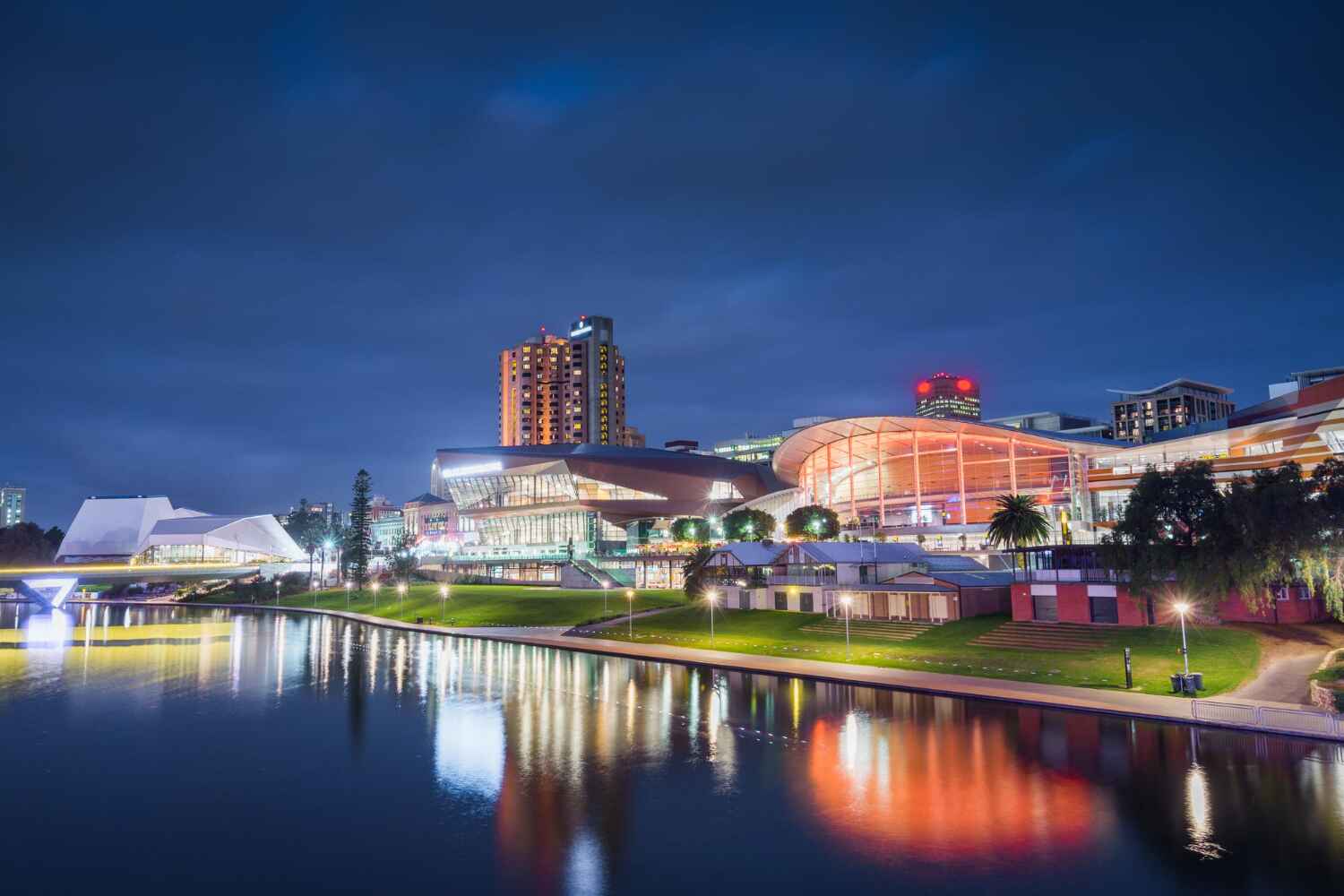 Adelaide
Moreover, seven Australian cities are ranked among the top 100, and 6 of those are ranked among the top 50 of the QS Best Student Cities 2024 Rankings
Student-friendly cities in Australia as per QS Ranking 2024
City Name
Best Study City QS Ranking
Melbourne
6
Sydney
8
Brisbane
29
Adelaide
35
Canberra
37
Perth
35
Gold Coast
89
4] Wide Range Of Courses
There are 20,000+ Bachelor's courses and 3,000+ Master's courses offered by Australian academic institutions in over 25+ study areas. The diverse range of courses in various fields allows international students to gain extensive knowledge in different subjects of their choice.
On top of that, many universities in Australia give students the flexibility to switch from one course to another and pursue the one they are more interested in. The wide range of courses, flexibility, and other extracurricular activities are some of the reasons why international students choose Australia to pursue higher education.
5] Immense Work Opportunities
International students are allowed to work part-time and full-time in Australia. There are numerous job opportunities available for international students in Australia.
As per the latest Australian government order, international students are now allowed to work 48 hours every 2 weeks, which was earlier 40 hours every 2 weeks. During semester breaks, international students can work full-time.
On top of that, many Australian universities offer various degrees and vocational courses that include work experience and internship opportunities to help students gain working experience and build professional networks.
Many placement sessions are also organized at the end of the course to help international students find employment.
5 Highest Paying Jobs In Australia For Indian Students
Jobs In Australia
Average Pay
General Counsel
$249,333 per year
Anaesthetists
$386,065 per year
Cardiologist
$351,827 annually
Project manager
$350,000 annually
Company secretary
$342,500 per year
10 Highest Paying Part-Time Jobs In Australia For Indian Students
Part-Time Jobs In Australia
Average Pay
Babysitter
$15 to $20 a week
Mail Deliverer
$19 to $22 an hour
Delivery person
$18 to $25 per hour
Driver
$20 to $25 per hour
Personal trainer
$20 to $25 per hour?
Cleaner
$20 to $25 per hour
Freelancer
Varies depending on your skill and the industry
Head server
$25 an hour
Tutor
$20 to $30 an hour
Travel agent
Depends on how many sales you make
6] Post-Study Work Visa Extension
The government of Australia has introduced a Temporary Graduate Visa (subclass 485) that allows international students to extend their stay in Australia and continue to work after finishing their graduation. Depending on the course, an extension on the work visa is provided.
Below are the post-graduation work extension timelines:
| Degree Level | Extension Duration |
| --- | --- |
| For eligible bachelor degrees | An increase of 2 - 4 years |
| For eligible masters degrees | An increase of 3 - 5 years |
| For eligible doctoral degrees | An increase of 4 - 6 years |
7] Scholarships
Australian universities and governments are renowned for offering a wide range of scholarships, bursaries, grants, and other financial assistance to international students. In fact, the government of Australia invests around 300 million Australian dollars in scholarships for international students who want to study bachelor's or master's in Australia.
International students can apply for these scholarships to lower their tuition fees and experience the best quality education without any financial burden.
Some of the best scholarships to study in Australia are shown in the table below:
Scholarship Name
Benefits
Australian awards scholarships
Full tuition fees
Partial contribution to living expenses
Overseas student health cover
Supplementary academic support
Return air travel fare (economy)
Destination Australia Scholarship
Up to 15,000 AUD per year (for a maximum of 4 years)
Endeavour Postgraduate Scholarship
Part of tuition fee
Travel allowance up to 3,000 AUD
Establishment allowance up to 4,000 AUD
Stipend - 3,000 AUD per month
Travel and health insurance
Australian government research training program scholarships
Up to $124,000 one time is provided.
Tuition fee is covered
Partial stipend

Global Excellence Scholarship
Benefits vary depending on the university. Basic benefits include an annual tuition fee discount.
Sydney Scholars India Equity Scholarship
Up to 60,000 AUD scholarship annually to provide financial support to postgraduate Indian students
Scholarships by the Australian Embassy
100% tuition fees
8] Affordable Education
In comparison to other study-abroad destinations, the tuition fees and living costs in Australia are quite low. Eligible students can avail a wide range of scholarships to receive financial aid to support their studies in Australia.
Similar to study costs in Australia, the cost of living in Australia is also affordable in comparison to other countries like the United Kingdom and the United States Of America.
Tabulated below is a quick overview of the cost of studying and living in Australia:
Cost Of Study In Australia
Course Type
Average Tuition Fees Per Year
Bachelor's Degree
20,000 AUD - 45,000 AUD
Master's Degree
22,000 AUD - 50,000 AUD
Doctorate Degree
18,000 AUD - 42,000 AUD
Diploma
26,000 AUD - 30,000 AUD
MBA
11,000 AUD - 121,000 AUD
Cost Of Living In Australia
Expenses
Average Cost Per Month
Accommodation
297 AUD - 743 AUD
Food and Groceries
208 AUD - 416 AUD
Transportation
44 AUD - 89 AUD
Utility Bills
14 AUD - 29 AUD
Miscellaneous
22 AUD - 29 AUD
9] Top-Notch Research Opportunities
Australian universities spend a significant amount on research and development in various fields of science, medicine, and technology. This gives international students an incredible opportunity to conduct research in various areas of their interest.
In addition to this, universities in Australia are equipped with cutting-edge research facilities and advanced laboratories to allow students to gain practical experience.
10] Australian Culture
Last but not least, with the best quality education and other career-boosting opportunities, international students can also experience the multicultural environment in Australia.
Students from all over the world come to Australia to pursue their education, making the country a place full of people with diverse backgrounds.
How can we miss to mention vibrant nature and buzzing city life?
International students can enjoy the mesmerizing beauty of Australian landscapes, beaches, wildlife, and magical streets of cosmopolitan cities.
Best Cities To Study In Australia
Melbourne
Best Study City QS Ranking - 6
Cost Of Living In Melbourne - 1,968 AUD
Why Study In Melbourne, Australia?
Headquarters to top companies
Ideal place to find employment
Great place to explore Australian culture and enjoy various activities
Sydney
Best Study City QS Ranking - 8
Cost Of Living In Sydney - 4,100 AUD
Why Study In Sydney, Australia?
Home to 5 internationally ranked universities
Financial Centre of Australia
Financial Centre of Australia
Has the highest job opportunities
Provides the best quality of life, nightlife, and scenic beauty
Brisbane
Best Study City QS Ranking - 29
Cost Of Living In Brisbane - 1,733 AUD
Why Study In Brisbane, Australia?
3rd most populous city in Australia
Invites 50,000+ students every year to study in Australia
Houses 4 top-ranked universities, included in the QS rankings
One of the highly affordable cities to study in Australia
Adelaide
Best Study City QS Ranking - 35
Cost Of Living In Adelaide - 2,862 AUD
Why Study In Adelaide, Australia?
Hub to incredible food, culture, and diverse student population
Offers bustling metropolitan environment and beautiful natural surroundings
Has world-class restaurants and wineries
Perfect place for sports activities
Canberra
Best Study City QS Ranking - 37
Cost Of Living In Canberra - 1,792 AUD
Why Study In Canberra, Australia?
Has the world's largest collection of Aboriginal and Torres Strait Islander art
One of the safest and most affordable cities in Australia
Renowned for incredible museums, nightlife, and tourist attractions
Provides a plethora of career opportunities
Perth
Best Study City QS Ranking - 35
Cost Of Living In Perth - 2,949 AUD
Why Study In Perth, Australia?
Provides one of the highest standards of living in the world
The top 3 universities ranked in the QS world university rankings are from Perth
One of the safest cities with the lowest crime rate
Offers vibrant social life for international students
Gold Coast
Best Study City QS Ranking - 89
Cost Of Living In Gold Coast - 1,776 AUD
Why Study In Gold Coast, Australia?
Has world-class educational institutions</li<>
Affordable City
Has a diverse student community
Popular Courses In Australia
Accounting
Engineering
Tourism And Hospitality Management
Computer Science
Health
Nursing
Architecture
Information Technology
Agricultural Science
Social Work
Psychology
Automotive
Business And Finance
Business Analytics
Science
Accountant
Data Analyst
Auditor
Biomedical Engineering
Core Engineering
Admission Requirements In Australia For Indian Students
Admission requirements highly depend on the degree and university you choose, although some basic requirements for Indian students to study in Australia include:
➱ Official academic transcripts
➱ English language tests, such as IELTS or TOEFL
➱ Health insurance for international students
➱ Statement of purpose
➱ Recommendation letter
Academic Requirements To Study In Australia For Indian Students
Direct Undergraduate: 60% to 65% in grade 12th
Pathway Undergraduate: 55% to 60% in grade 12th
Direct Postgraduate: 60 to 65 % in bachelor's degree
English Proficiency:
For Postgraduate: IELTS - 6.5 < 6.0 // PTE - 58 < 50 // TOEFl 75 < 22
For Undergraduate: IELTS - 6.0 < 6.0 // PTE - 50 < 50 // TOEFL 75 < 18
Student Visa Application Requirement In Australia For Indian Students
A student visa is a mandatory requirement for the admission process in every Australian university. Australian student visa allows international students to stay in Australia from the date of registration to their validity of study program.
The type of student visa depends on the study program and the length of the program you choose to enroll in. However, the basic requirement to apply for a student visa to study in Australia is as follows:
➱ A valid passport
➱ A visa application fee
➱ Passport-sized pictures
➱ Proof of enrolment
➱ A Genuine Temporary Entrant (GTE) statement
➱ Details of health insurance policy
➱ Financial proof to show you are capable of supporting your living expenses, tuition fees, return airfare, and expenses for dependents
➱ If you are under 18, you will need to submit extra documents, such as parental permission.
Conclusion
Australia is a wonderful option to choose as your study abroad destination. World-class education, numerous career opportunities, a safe and welcoming environment, global exposure, advanced facilities, and there is so much more Australia has to offer.
By now, we hope you have got enough reasons to study in Australia for your higher education. If you are all set to begin your application, start with Edge International.
Edge International is one of the best Australia Education Consultants in Vadodara. We have a team of experts in overseas education who can assist you in choosing the right course and university, as well as guide you through different stages of your study abroad journey.
For further details on studying abroad in Australia, talk to our counselors now.
Read More: